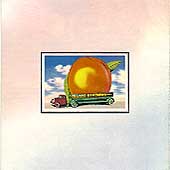 Eat a Peach - The Allman Brothers. This recording includes "Melissa", "Blue Sky", and the 33+ minute "Mountain Jam". Another great choice is Live at Fillmore East with "Whipping Post". This band could really put on a show..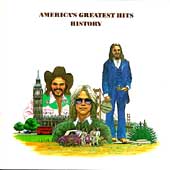 America's Greatest Hits History (1975). The soft acoustic melodies and crisp harmonies put America on the Pop map with tunes like "Horse With No Name", "Ventura Highway" and "Sandman". Their new release (1998) is called Human Nature.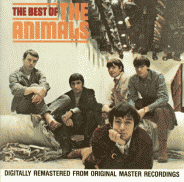 The Best of the Animals. Eric Burdon is a legend among blues rockers. This record shows why. Remastered, but still mono- remember? "House of the Rising Sun" is still a classic. Also: Winds Of Change (1967) Twain Shall Meet (1968) When most people think of the early line up, with songs like "House Of The Rising Sun" And "We've Gotta Get Out Of This Place", but most people aern't as aware of the psychedelic animals of 67' and 68'. "San Fransiscan Nights" and "Sky Pilot" are two great songs from this period. This music has a much more trippier, far out sound to it than the previous Animals albums. -Matt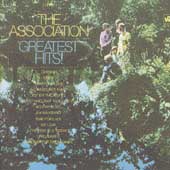 Greatest Hits - The Association. This pop group specialized in upbeat love songs. This release includes "Cherish", "Windy", "Never My Love", and "Along Comes Mary".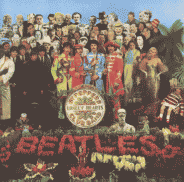 Sgt. Pepper's Lonely Hearts Club Band - The Beatles (1967). This landmark concept album marked a transition for the Beatles and everyone who listened to the various stories told herein. This Album won the Golden Hippy for best album in Hippyland's Hall of Fame! For the fun oldies try the 1962-1966 (Red Album) and for the later hits, 1967-1970 (Blue Album).

Midnight Vultures - Beck. Beck's latest recording doesn't disappoint, in fact it's a masterpiece. His creative cross-genre fertilization results in an innovative sound that spans folk, jazz, soul, pop, hip-hop, blues, even country! The range of styles Beck covers is awesome, especially since he does them well.

Some critics consider Beck's lyrics pointless, I would say they're somewhat weak, but he delivers them with style. A testament to his overall quality of work is the fact that everyone seems to really dig a different tune from this well-crafted CD. For another great Beck CD, check out his last hit, Odelay.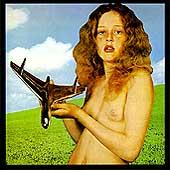 Blind Faith. This 1969 release with Eric Clapton, Stevie Winwood, Ginger Baker and Rick Gretch was the only recording this "supergroup" made. "Can't Find My Way Home" is a classic.

Buffalo Springfield-Again (1967) This is definitely Buffalo Springfield's best album. It is also their most creative. The songs on this album vary from fast tempoed rock songs to more mellow psychedelic sounding songs. You can tell Neil Young's songs between Steven Stills songs, Neil has two of the best songs on the album. Those are "Expecting To Fly" and "Broken Arrow". These are two beautiful songs with great music and great instrumentation. There is an orchestral arrangement throughout both of these songs which sounds absolutely beautiful. Steven Stills song "Bluebird" is also awesome. It had a great beat to it and and awesome acoustic guitar solo in the middle of it. I like the way this groups mixes both rock, country, folk, blues and psychedelic music to create an amazing album! - Matt


Retrospective: The Best of Buffalo Springfield. This band includes Stephen Stills, Neil Young and Richie Furay. Cuts like "Expecting to Fly", "Mr. Soul" and "For What it's Worth" highlight how great this band was.

Buffett Live: Tuesdays,... by Jimmy Buffett. Author, composer and performer, Jimmy Buffetts sound is totally unique. A laid back, Carribean folk rock storyteller, his humours style evokes sunkissed sands and shady palms. These live cuts include some of his greats including Margaritaville and Son Of A Son Of A Sailor. Find out what it is that turns Jimmy's fans into Parrotheads.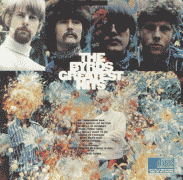 The Byrds Greatest Hits - (1967) David Crosby and Roger McGuinn powered this group to the top with "Eight Miles High" and "Turn! Turn! Turn!" Their cover of Dylan's "Mr. Tamborine Man" was also a big hit in 1965. For Byrds fans the 1996 reissue of Turn! Turn! Turn! is digitally remastered and includes seven bonus tracks.

Can - Monster Movie (1969). Other great albums are Tago Mago (1971), Ege Bamyasi (1972), Future Days (1973).

If you have not heard this groups music ,then you are really missing out. This group has some of the most trippy, best psychedelic music

I've ever heard (especially Tago Mago) This group is from Germany. They were an experimental/psychedelic/avant garde group,and were considered to be the most experimental and adventurous groups of the 70's. Listening to Can's music is a truly psychedelic experience! - Matt
Back In Town [EXPLICIT LYRICS] by George Carlin. In his best album in many years, George is sarcastic, irreverent and right on! He is an acerbic critic of American society.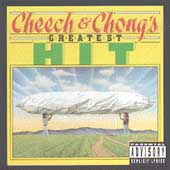 Cheech & Chong's Greatest Hit - The ultimate stoner comedy duo scores with this one. It has all the classics like "Basketball Jones", "Sister Mary Elephant", "Let's Make a Dope Deal", and of course "Dave". You'll laugh yourself silly!

The Best of Joe Cocker-Millennium - Joe Cocker. Joe can really belt out a tune with all his being. He does it here in "A Little Help From My Friends", "She Came In Through The Bathroom Window" and "Feelin' Alright". His Mad Dogs and Englishmen is one of the all time greats, a 2 disk set recorded live at the Filmore East in 1970.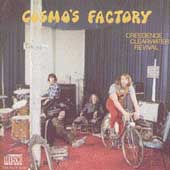 Cosmo's Factory - Creedence Clearwater Revival. This 1970 release is packed with some of CCR's best material including "Heard it Through the Grapevine", "Lookin' out my Back Door"and"Who'll Stop the Rain?".

Chronicle: The 20 Greatest Hits - Creedence Clearwater Revival. This collection has most of their hits including "Proud Mary", "Green River", and "Bad Moon Rising".

Electric Music For The Mind And Body - Country Joe And The Fish (1967). This is Country Joe's first album, and best!

This has a spaced out bluesy sound to it. Guitarist Barry Melton demonstrates some awesome guitar skills on this album! Country Joe's music has a real and important message in it. Death Sound and Pourpise Mouth are two great songs. Their second album, I Feel Like I'm Fixin To Die is also very good! -Matt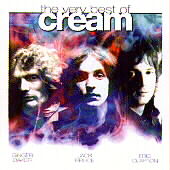 The Very Best of Cream Ginger Baker, Jack Bruce and Eric Clapton played together for a short time. This recording contains 20 of Cream's hard rock tunes including "Sunshine of Your Love", "White Room" and "Strange Brew". For fans the part live, part studio Wheels of Fire is a must!

Crosby, Stills & Nash - Their first album together. A classic! "Suite Judy Blue Eyes", "Marakech Express", and "Guinnevere" are just the first three cuts from this remarkable debut recording!

Deja Vu - Crosby, Stills, Nash & Young. The second CSN album, this time with Neil Young, this classic recording includes some of their best tunes like "Carry On", "Teach Your Children" - with Jerry Garcia, "Deja Vu" and "Woodstock".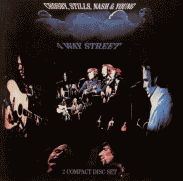 4 Way Street - Crosby, Stills, Nash & Young. This two album live set is a landmark in American music. An outstanding collection of songs about love, hate, war and protest, it is the voice of a generation seeking answers. The unsurpassed live vocal harmonies make this work stand out. Released in 1971, it was updated in 1992 with four more cuts added.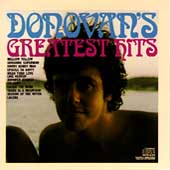 Donovan's Greatest Hits - This is definitely the best selection of Donovan's early hits. It includes "Wear Your Love Like Heaven", "The Hurdy Gurdy Man" and of course "Mellow Yellow". So light the candles, incense, etc. and get mellow with Donovan.

Best of the Doobies - The Doobie Brothers. The Doobies are famous for that laid back southern rock sound. Includes the hits including 'Listen to the Music', 'China Grove', 'Long Train Running', 'Jesus is Just Alright' and 'Takin' it to the Streets', 'Black Water' and 'It Keeps You Runnin''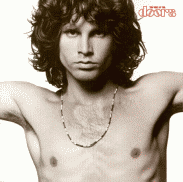 The Best of the Doors - Jim Morrison still lives on as a rock icon. His sensuous voice, defiant attitude and iconoclastic lyrics along with Ray Manzarek's great keyboard work propelled the Doors to the top of the charts. This two disk set contains the Doors biggest hits including "Light My Fire", "Riders on the Storm" and "L.A. Woman".

Stoned Immaculate: The Music Of The Doors
- The Doors. This is a tribute to the Doors by some interesting contemporary bands like Creed, Stone Temple Pilots, Smash Mouth, Oleander, even John Lee Hooker gets a cut! Very good!

Bob Dylan's Greatest Hits. In the early 60's Bob Dylan transformed folk music into protest music with tunes like "Blowin' in the Wind" and "The Times They Are A-Changin'". These songs influenced a whole generation. Another great selection from 1966 is Blonde on Blonde.