Note: If you click on any artist's name below, you'll bring up all their recordings available.
---
George Benson

Breezin' This best selling light Jazz album is wonderful. From Breezin' to This Masquerade, Benson delivers some of his finest work. He is an original who has been imitated by many.

Weekend in L.A. - George Benson This live recording includes his hit On Broadway.
Dave Brubeck

Time Out - The Dave Brubeck Quartet This 1959 recording has been remastered. Including the fabulous Take Five, this was an experiment using unusual time signatures and is one of the all time classic jazz albums. Paul Desmond's sax and Brubeck's keyboards are a super combination.
Chick Corea

Change - Chick Corea Just Out!
Converge - Chick Corea Another new one! Fresh experimental jazz tunes including the title tune Converge, like alien jazz landscapes and the frenetic Sundance.

Light as a Feather - Chick Corea and Return to Forever With Flora Purim on vocals.
John Coltrane
Legendary saxophonist and composer. John pushed the boundaries of jazz far beyond the limits that existed in the early 60s. These works testify to his genius.


My Favorite Things

A Love Supreme

Giant Steps
Al DiMeola
Winter Nights - A collection of Christmas music from this great Jazz guitarist. Songs include "Scarborough Fair", "Greensleeves" and other standards. However this captivating album includes lots of interesting percussion and a Ukranian playing the Bandura.
Herbie Hancock

Head Hunters - Funky party jazz music! Get up and dance!
Hiroshima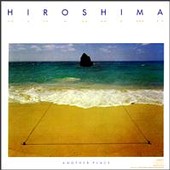 Another Place - This is Hiroshima at their best! Asian influenced Jazz with Taiko drums and Koto transport you to "another place". Far better than their later, hard rockin' music.
Mahavishnu Orchestra

The Lost Trident Sessions Mahavishnu Orchestra and John McLaughlin. This just released CD features the 1973 London sessions with keyboardist Jan Hammer, drummer Billy Cobham and violinist Jerry Goodman.

Apocalypse - John McLaughlin. This work was produced by George Martin (of the Beatles). Excellent performances, inlcuding Jean Luc Ponty on violin. This work is more melodic and listenable than much of McLaughlin's other work.
Manhattan Transfer

The Very Best of The Manhattan Transfer Tight jazz harmony is what The Manhattan Transfer is about. Their upbeat, pop tunes have spawned many hits, most of which are included here, like "Birdland", "Soul Food to Go", "Boy From New York City" and "Tuxedo Junction".
Miles Davis

Kind of Blue - Miles Davis A Milestone in modern jazz. This album showcases not only Davis, but also John Coltrane, Bill Evans, and Cannonball Adderly. this work explored and further defined what a small jazz band can do.

Sketches of Spain - Miles Davis With Bill Evans and a full orchestra Miles struts his stuff.
Michael Franks
Barefoot on the Beach - Michael Franks NEW!

Blue Pacific - Michael Franks We think it's his best! Woman in the Waves, Speak to Me, Chez Nous are all infectious tunes. Franks' romantic jazz poetry is enhanced by the interesting tight arrangements.

The Best of Michael Franks. Includes Popscicle Toes, Your Secret's Safe With Me, The Art of Love.
Keith Jarrett

The Koln Concert
This solo album recorded live in Germany in 1975 is a classic. Jarrett's improvisational blend of jazz and classical keeps you entralled all the way through!
---
Chuck Mangione

The Feeling's Back - Chuck Mangione - NEW!
Recorded in New York's St. Peter's Episcopal Church, Mangione performs his own Brazilian-jazz compositions as well as the songs of famed Brazilian composers such as Antonio Carlos Jobim, Toninho Horta, and Dori Caymmi. If you like Mangione, you should check out his classic, Feels So Good.
Pat Metheny

Works - Pat Metheny Metheny at his mellowist. Excellent pieces. Good for meditating or making love.

As Falls Wichita, So Falls Wichita Falls - Pat Metheny & Lyle Mays.

Still Life (Talking)
Lee Ritenour

Color Rit
Spyro Gyra

Got The Magic - New!
Steely Dan

Aja - Probably Steely Dan's best album, this one is mostly smooth jazz. All the cuts are great including Aja, Josie and Peg. Walter Becker and Donald Fagen's excellent melodies and intricate structure is backed up by the likes of Wayne Shorter (on Aja). A must in any modern jazz collection.
---
Grover Washington Jr.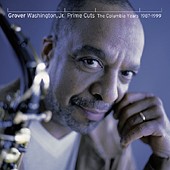 Prime Cuts 1987-99 Columbia Years This new release is scheduled to come out in December 1999. Grover's smooth soulful jazz is great for those romantic evenings. Also check out Winelight, one of his best works which includes "Just the Two of Us", and "In The Name of Love"
Weather Report

Heavy Weather - Joe Zawinul, Wayne Shorter and Jaco Pastorius scored big with this breakthrough ensemble piece.